Our Challenge
We always need to know our customers time frame.
As this snow making machine motor is fairly expensive, not many places can afford to have a spare when its in our shop for service.
So a majority of the time these motors are RUSH jobs that we need to have back to our customer in the time frame they request.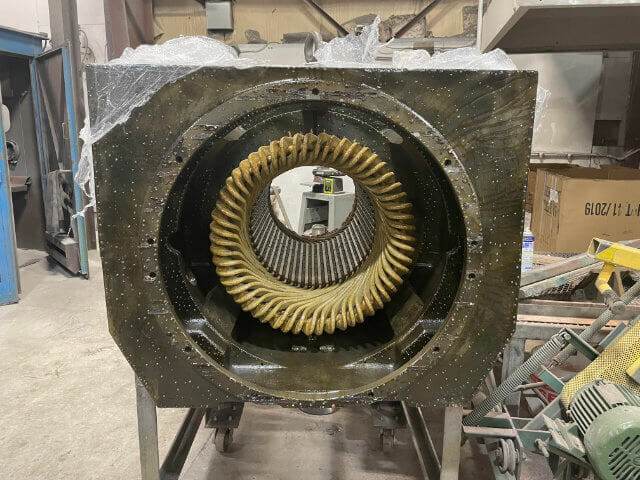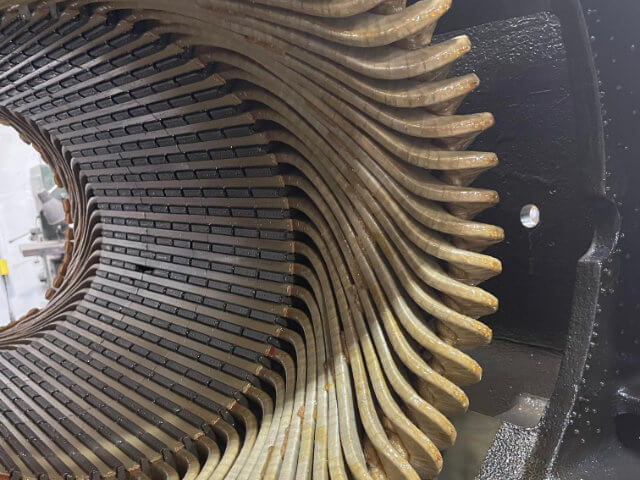 About the Client
This AC Motor came in from one of our larger ski resorts in Maine. We have worked very closely with many of the ski resorts in the northeast and Winter is a busy time of the year.
Large AC and DC motors are very important to our customers in the snow making industry. These motors are the heartbeat of snow making and when mother nature cannot provide it its up to AC Electric to make sure everything is maintained and running properly.
The Final Product
This motor went through our Vacuum Pressure Impregnation (VPI) process along with a full rewind.
In this picture, it is a few days away from being assembled and tested just in time for the 2022 TOYOTA U.S. ALPINE CHAMPIONSHIPS.