It is the Mission of AC Electric to provide our customers with the best possible products and services that fulfill their requirements at a fair and responsible price. Our knowledgeable and professional staff will help educate and problem-solve for our customers.
AC ELECTRIC CORP. HISTORY
AC Electric proudly offers more than a dozen services including electric motor and generator repair, equipment sales, engineering services, field services, mechanical services, and special services and serves its customers out of two locations.
For more than 70 years, AC Electric has been known for its exceptional customer service and unparalleled reputation in the industry.
To fully understand AC Electric's ongoing success, you have to go back to the beginning of its story – all the way back to America's Golden Age.
In the summer of 1950 Charlie Austin and Roland Clark started AC Electric Corp. The first shop was located in a two-car garage in New Auburn, Maine. Shortly thereafter they moved to a 4500sq/ft. building at 205 Washington Street in Auburn. They serviced textile and shoe industry electric motors.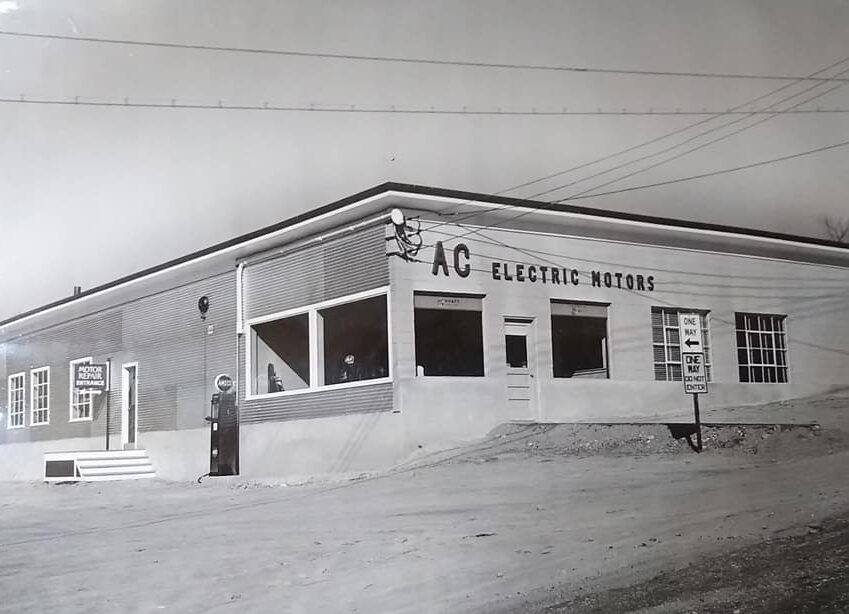 "Since the very beginning, AC Electric was driven by a love for the local community and a desire to produce quality work," says Becky Sanborn, current President and CEO of AC Electric. "That part hasn't changed in 70 years."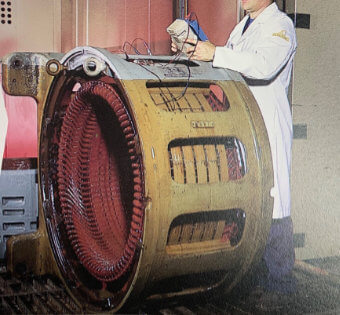 AC Electric Corp was sold in 1971 to Frank Ramsdell. Frank made a substantial investment in state-of-the art equipment, improvements to the existing building and development of employee training programs. In 1973, Ronald Herrick joined as a partner. In 1976, a decision was made to build a new 6,000sq/ft. motor repair shop at 40 Target Industrial Circle in Bangor, Maine. In 1982, the Bangor shop underwent an expansion doubling in size to 12,000sq/ft.
AC Electric moved out of 205 Washington Street (4500sq/ft.) in Auburn in 1985 and into a new 16,000sq/ft. building at 120 Merrow Road in Auburn.
In 1993, AC Electric expanded services with an engineering division, including a field service group who provides predictive maintenance and onsite repair.
In 2009, the Bangor shop underwent an expansion of 12,000sq/ft. increasing total size in Bangor to 24,000sq/ft. This expansion brought the total size in both shops, Auburn and Bangor, to 40,000sq/ft.
From a small garage shop to 40,000sq/ft. of space to serve you – the mission at AC Electric is the same – to provide its customers with the best possible products and services that fulfill their requirements at a fair and reasonable price.
Please call AC Electric Corp. today for a quote or for more information. We welcome the opportunity to solve your equipment repair, service or replacement needs.
**To view all services offered please go to our "Services offered" page. If you do not see a service listed that you need, please call us today for more information.