Pump Motor Repairs and Rewinds
Since 1950, the team of pump system experts at AC Electric has met the needs of the commercial and industrial markets throughout Maine and the northeast.
Many pump systems include electric drive motors, and it is common for these pump motors to need repair alongside the pumps themselves. AC Electric does a large volume of pump motor repairs each year and considers pump motor repair and rewind one of its core services.
AC Electric provides an array of in-house pump repair capabilities as well repair to other electrical and mechanical products.  We offer pickup and delivery services and our friendly team members will handle the disconnection and removal of equipment from your water system. We also offer a variety of on-site field services for pump motors and related equipment.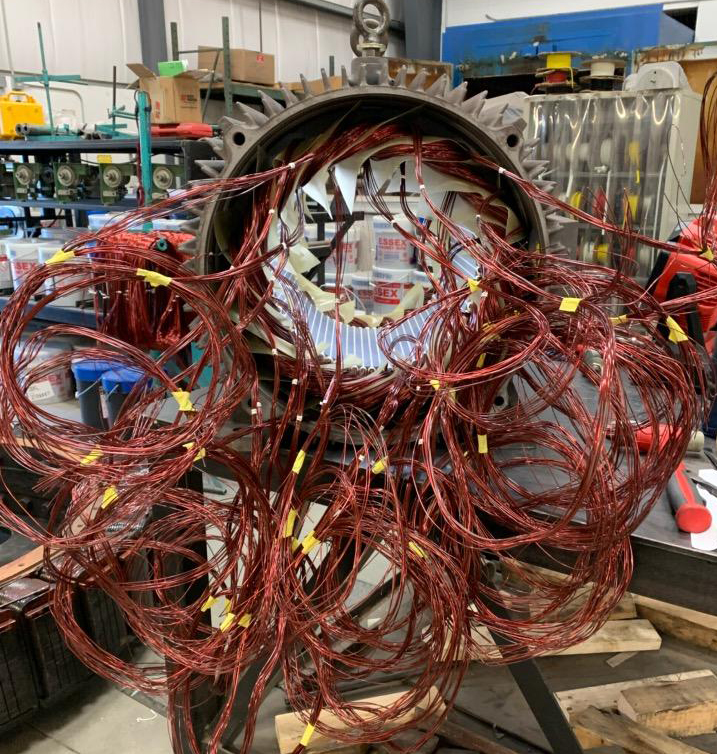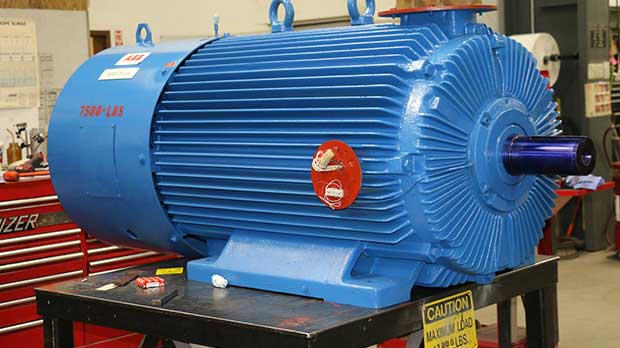 Water Pump Motor Repair Services

Dynamic balancing equipment to ensure minimum vibration and a longer bearing life
Vacuum Pressure Impregnation (VPI), Class H 100% Solid Polyester Resin
UL certification for rewinding and repairing explosion-proof motors
Stator Core Loss Tester to detect hidden damage to the stator
Temperature-controlled burnout oven to prevent core damage
Full voltage testing to 4160 V; 3-phase and 1000 V DC
Inverter duty rewinds on all random wound AC motors
Computerized core testing and winding data verification
Rotor shafts, keyways and pulley seats repair
Full preventative maintenance capabilities
Surge comparison testing to 12,000 V
Armature rewinding, random and form coil
Commutator turning and undercutting
Dynamometer load testing to 500 HP
Computerized coil making machine
DC HI Pot testing to 15,000 volts
Dynamic balancing to 10,000 lbs.
1600 V spike resistant wire
Polarized index testing
Vibration analysis
Thermal imaging
Dry ice blasting
Oil analysis