AC Electric is a full-service products and solutions provider of custom components and fabrications to a variety of industries throughout Maine and the northeast. Seventy years in the business has allowed AC Electric to become an expert in custom machine building, fabricating, and machining.
We have complete machine shop capabilities in-house, including lathes, both horizontal and vertical, with up to a 48" swing. Moreover, we have horizontal and vertical machining centers, and we offer spray metalizing and coatings including Ceramic, Powder and FDA. AC Electric can handle all of your complex machined components with very close tolerances from difficult-to-machine materials.
Our skilled team members work efficiently to manufacture your critical components quickly and affordably, and we are continually investing in new technology to better serve you.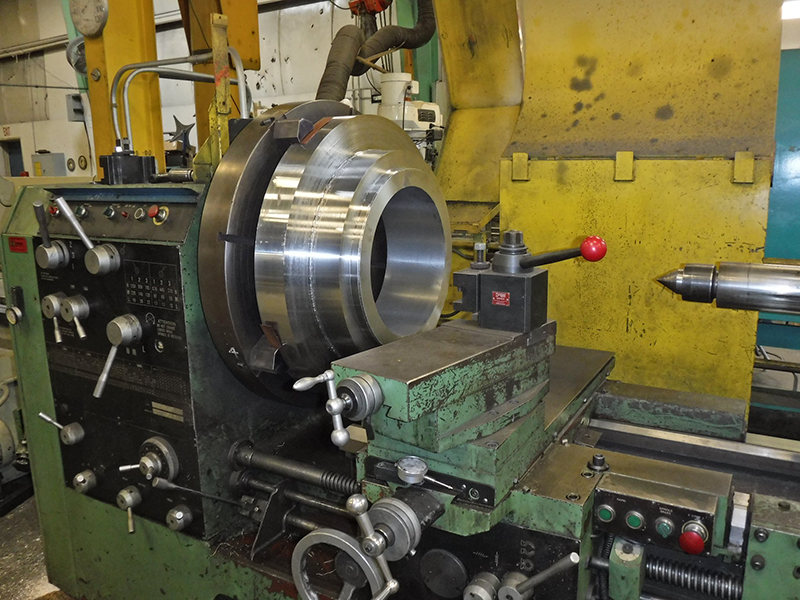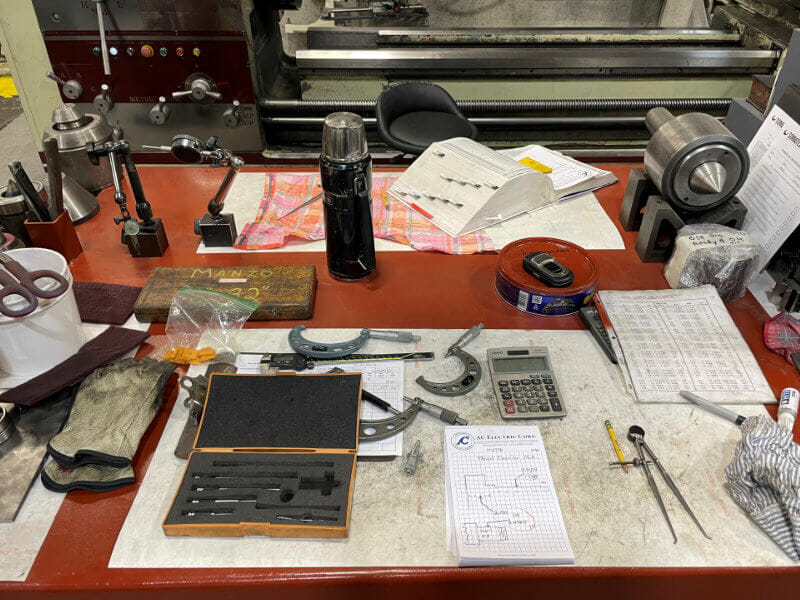 Complete machine shop capabilities in-house, including lathes, both horizontal and vertical, with up to a 48" swing
Comprehensive machine repair, rebuilds, including teardowns, technology upgrades and testing.
Procurement of raw materials and commercially available components
Secondary processes such as plating and anodizing
All metals and alloys, and select nonmetallic materials, structural shapes including channel, angle, beam, tubes and plate.
Certified Non-Destructive Testing (ASNT-TC- 1A): Certified Non-Destructive Testing: Inhouse – Visual and Liquid Penetrant (Visible Dye and Fluorescent); Subcontract -Ultrasonic, Magnetic Particle, and Radiography
Painting and specialty finishing, including CARC coatings
Complete fabrication, CNC machining, assembly, finishing and testing
Plumbing of any associated pneumatic or hydraulic systems
Wiring of main control cabinets including PLC wiring and operator stations
Debugging, testing, and checkout
Final skidding, crating, and shipping