AC & DC motor overhauls and rewinds
Electric motor repair is one of AC Electrics core services. We understand that when your AC motor is down, productivity is at a standstill. That's why we pride ourselves on repairing or replacing your motor quickly and at the best value.
Since 1950, we've consistently invested in the tools and training to make AC Electric the area leader in DC and AC motor repair, motor rewind, vibration monitoring, electric motor testing and analysis.
Whether it's basic balancing and alignment or something more complicated, our seasoned technicians work to find the best, most economical solution for your motor repair needs. We even keep crucial repair parts in-stock to keep turnaround times to a minimum.
From simple overhauls on 3-phase fractional H.P. motors to complete rewinds of AC motors up to 7500 H.P.  at voltages to 13.8 kv and full-line DC motor rebuilds, you can depend on AC Electric for the industry standard in service and repair.
With more than 40,000 sq. ft. of shop space including a 20-ton lifting capacity, AC Electric can handle even the largest AC & DC motors, generators, pumps and related mechanical equipment. And with the largest dynamometer in the area, an in-house VPI system and state-of-the-art equipment, AC Electric can repair motors that other shops simply can't accommodate.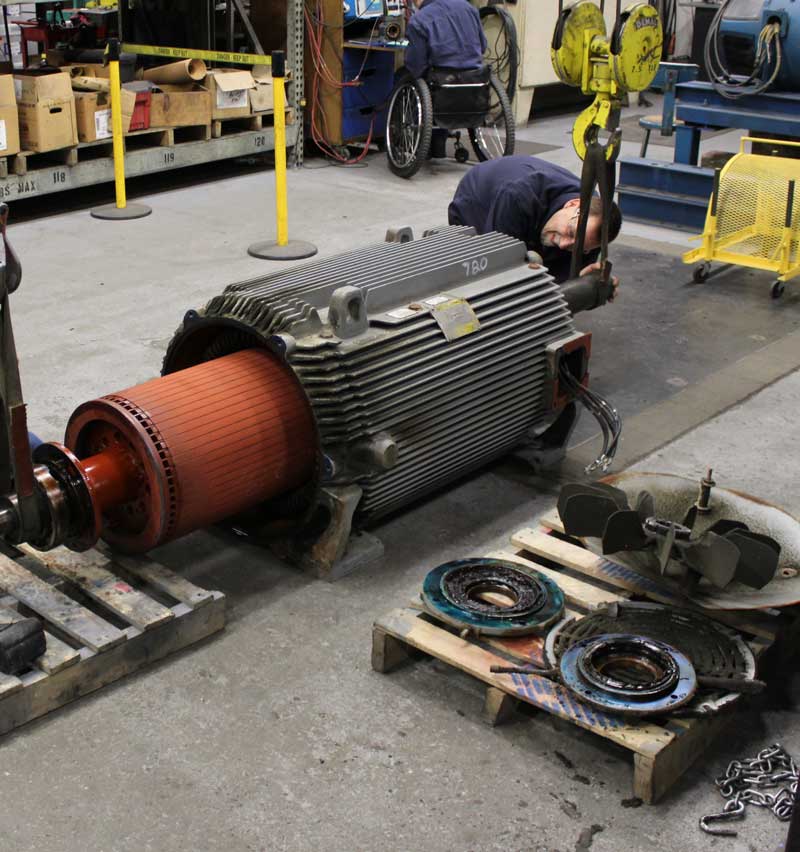 AC Electric AC Motor Repair Process